Crispin Rendon a person of interest in Mexican Genealogy is someone that you need to get familiar with.
Crispin Rendon has been an invaluable source of information and inspiration to myself others who have taken upon the journey of finding out who their ancestors are. He is an expert at doing Mexican Genealogy and if he lists a date or name you can bet that it is accurate and don't have to double guess yourself.
Get to know Crispin Rendon A Person of Interest in Mexican Genealogy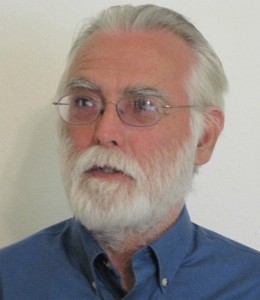 I emailed Crispin some questions and he was kind enough to answer them.
What is your name? How long have you been doing genealogy research?
My name is Crispin Rendon and I have been doing family history research since 1990.
How did you get started in Mexican Genealogy?
I wanted something to present at our first family reunion.
What are your favorite Mexican Research resources?
Today the best resource for me, are the online church and civil records on FamilySearch.

I also should say that the two volumes of "Index to the Marriage Investigations of the Diocese of Guadalajara" by Raul J. Guerra, Jr., Nadine M. Vasquez, Baldomero Vela, Jr. are the best investment in genealogy research that I have ever made.
What are the last names you focus most on?
I do not focus on surnames although I plan to start a series on the Top 20 Y-DNA groups in my database maybe next year.
What are the areas/states in Mexico that your research has led you to?
I try to stick to the Mexican States of Tamaulipas, Nuevo Leon and Coahuila.

I published multivolume series on the families of General Teran, Nuevo Leon, Mexico and  have plans underway to publish a series on Santiago, Nuevo Leon and Salinas Victoria, Nuevo Leon.
What software do you use?
I us PAF and PAF Companion.
What has been most rewarding about your Research?
I enjoy reading the old documents, creating ancestors book (I do dozens of them a year) and the mtDNA research, oh! and creating "The Slaves of Monterrey" .  I found one of the slaves in that book in a marriage record in Salinas Victoria yesterday.
Any tips for anyone just starting their Mexican ancestry Research?
If you are not having fun, you are not doing it right.
Where can people find you?
Google my name "Crispin Rendon"
More about Crispin Rendon A Person of Interest in Mexican Genealogy
Mr. Rendon, thank you for taking the time to answer these questions and I am very grateful to you. I just hope that you continue to produce the top-level research and resources that you have been making available to us.
NOTE: The above photo was taken at the 37th Annual Texas Genealogical and Historical Conference in Corpus Cristy Texas. I appear in the photo next to Crispin Rendon on a joint presentation that we did.