A few months ago I came across and an online library that contains a wealth of information on its collection titled 500 años de Mexico en Documents (500 Years of Mexican Documents). I came across this resource as I was researching the names of the people that came with Christopher Columbus to the New World.
This website, titled Biblioteca Garay, focuses on historical documents that are also of genealogical importance. Especially if anyone of the mentioned people turns out to be one of your ancestors. Even if you do not find an ancestor there it is just amazing to read the transcribed documents.
Partial Screenshot of the 500 Years of Mexican Documents Website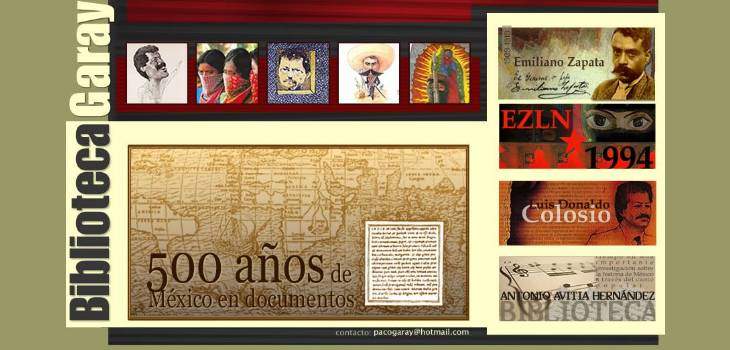 Let me just warn you first, this website is entirely in Spanish. You will need to use Google translate in case that you do not know how to read in Spanish. This collection has hundreds of transcriptions of documents dating all the way back to the 1400's all the way to the middle of the 1900's. As of now, the interesting documents to me are the Cristobal Colon and Hernan Cortes. I am trying to identify if any of my ancestors came with Cortes to the new world.
How to Visit the 500 Years of Mexican Documents Website:
Let me know in the comments section of this post of any genealogical nuggets that you may find in this website. Hope that you like it.